The Marketing Sense Brand Statement
Bringing clarity to your business, market and customer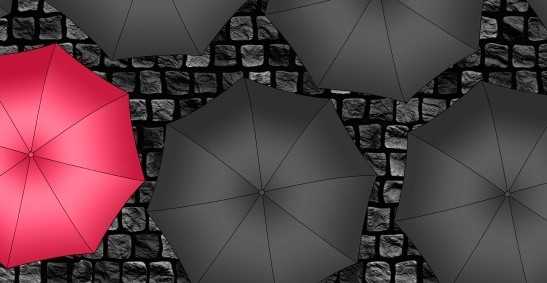 Sick of wasting time and money on your marketing?
Are you 'doing all the things' but not seeing the sales?
Struggling to make your marketing actually work?
Stressed out trying to find the right customers?
You need the Marketing Sense Brand Statement.
You already know marketing is a critical part of your business success, but you just don't know how to make it work for you in this ever-changing marketplace.
You need to better understand your business, your offering, your audience and your competitors. (Easier said than done right?)
Then you can start targeting the right people, the right way and grow your business with confidence, clarity and cost-effectively.
By using the Marketing Sense Brand Statement Worksheet, your marketing dollars will go further – boosting sales and putting more cash in the bank.
What is a Brand Statement?
A Brand Statement is a couple of lines that communicates how your product or service is the right one for your client.
How will a Brand Statement help me?
A Brand Statement helps you get clear. And with clarity comes cash flow!
If you are clear on what problem you solve and who you solve it for, you'll make smarter business decisions and target your market easier.
The Marketing Sense Brand Statement will help you clarify everything about your business, your market and customer. It will also help you:
Are you ready to save time and money on your marketing PLUS increase your bank balance?
Then grab your free Marketing Sense
Brand Statement Worksheet now.
What do you have to lose?
Free Brand Statement Worksheet!
Enter your details below to receive your FREE Brand Statement Worksheet.
"*" indicates required fields
We especially liked the flexibility of outsourcing and having access to your expertise as and when we needed. For an organisation like us, this really meant we were able to manage our budget accordingly and not have to worry about the ongoing costs of hiring permanent staff or indeed finding a desk!
As an IT company with an internal marketing team we thought we had our marketing nailed. We had regular social media posts but weren't seeing those translated into meaningful brand awareness or business opportunities. It was time to review what we doing and how we were doing it.Marketing Sense was engaged to review, advise and redirect our attention to where our potential opportunities lie. As a result of their expertise and experience we've been better able to identify our customer profile, our unique value proposition and, position our product offering in a more meaningful way.We will continue to engage Marketing Sense for strategic marketing planning as we further our expansion.
Your strategic and tactical advice and planning for the launch of our new Early Learning Centre ensured we received additional enrolments, which helped us to achieve our budget.
Sara developed and presented a strategic marketing planning workshop. The content and ideas she shared with the leadership team were incredibly valuable. As our service is so diverse, it can be difficult for our staff to see the 'big picture' of what is going on in our organisation. Sara presented the team with some tough concepts, but her professionalism and approachability created an atmosphere that was conducive to great discussion and the development of our marketing capability. Sara's research, attention to detail and industry knowledge all came together to put us all on the same page and understand where we are now and where we need to be.
Sara Berry is a very talented and innovative strategic marketing consultant. Sara has helped our business immensely with her deep understanding of our group of social enterprises, strategic goals and our team.
I am pleased to highly recommend Sara Berry from Marketing Sense. Her knowledge and experience in the area of marketing has been extremely helpful and beneficial to our marketing campaign. Modfab is grateful for Sara's explicit knowledge of our company's marketing needs and how best to implement strategies.
Sara recently helped over 10 local organisations as part of our digital mentoring program. She goes above and beyond, to understand each business, the market and find a solution that will work to achieve specific goals within the organisations capacity and capabilities. Sara is my go to for marketing and social media support!
Sara – with her perceptive listening, ability to pluck entertaining anecdotes from the depths of her previous experience to illustrate a point and thoroughly energetic problem-solving approach, is like a bright magnifying glass, right onto our blind spot.
Following massive funding cuts and imminent closure, the Marketing Sense mini marketing plan was an absolute lifeline for us. The marketing planning process helped us to really understand our market and the services that our clients needed. We were able to finesse our services and increase our reach in the community and using the tactics developed from the plan, we increased social platform followers and mailing list sign ups by 400%. Sara also developed a comprehensive sponsorship program, which resulted in the Centre raising $30,000. In addition, as a direct result of our adoption of self-sufficient funding, the Centre secured youth funding the following year! I highly recommend the mini marketing plan – not a minute or a $ is wasted!
Your marketing skills, knowledge and ideas are excellent! I can highly recommend Marketing Sense – as a small business owner they have helped me immensely.
Marketing Sense has greatly assisted us to reflect on how we can better communicate to our members. Being so close to our business it was hard to see what we needed, but Sara has shone a light and offered invaluable insight, energy and marketing experience to help us to develop a marketing strategy that is right for us.
We worked in partnership with Marketing Sense on an in-depth situation analysis and mini marketing plan for our two photographic businesses. Sara's years of commercial experience meant that she had the skill to understand our specific business needs – she does not do cookie-cutter, it's all customised and in-depth and affordable. In fact, the main reason we chose to work with Sara was because it was evident from our first meeting that her approach would be tailored and relevant to our needs. She 'got it' immediately! The focused marketing planning process has meant we achieved our objectives and the new clients we wanted!
The mini marketing plan really helped us to stay focused, stay the course and achieve our goals. Sara has a real ability to quickly understand and immerse herself in the product and as a result readily identified not just the low hanging fruit but also the higher hanging fruit. She is passionate and energetic and worked incredibly hard to understand our culture in order to really maximise from the marketing planning process.
Hi! I'm Sara and I started my business Marketing Sense in 2012 with the sole purpose of helping small businesses to grow, by developing their marketing capability. I started my career in marketing in 1992! Yes, I have been doing this for a long time – I love it! I get a real sense of accomplishment seeing people grow and flourish and gain the confidence to reach their goals on their own terms.
My passion for business began from an early age, with my parents building up their businesses during my childhood, it was a large part of family life and still is today. I love solving business problems using evidence and insight to work through the roadblocks with my clients to help them to achieve profitable growth – it's what I do, all day every day!
I live in Thirroul, a beautiful seaside village just south of Sydney, in a hundred year old cottage, I love old homes – as well as having a commerce degree I also did a history degree (when my kids were pre-schoolers) and heritage preservation is a side passion of mine!